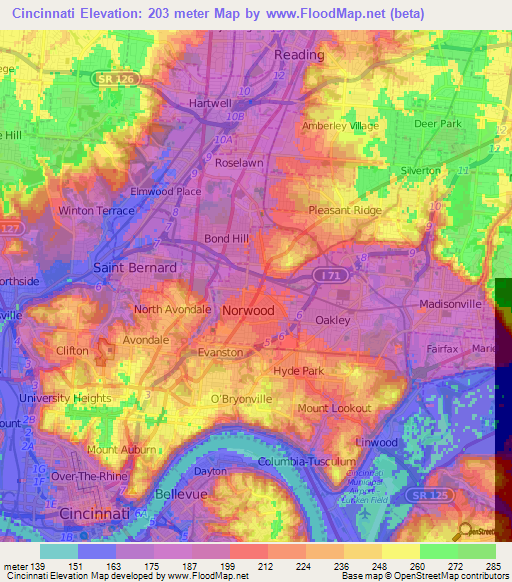 Do you live in the known Cincinnati Flood Line?
When the co-parenting partner moved into a quaint home near the school in Madisonville, on the first walk with the dog in the neighborhood I quickly assessed from the barriers in front of their driveways that go down into the sublevel garages that those barriers are meant to keep water out. I instantly spotted a problem and realized why her new house had a sump pump connected to a large battery backup.
Basements Below the Water Table
Check out this map of Cincinnati that shows known flood zones. Flood zones not only demonstrate where flood will occur if water tables crest certain heights, but they also demonstrate the low lying areas. These areas are going to collect more water in the soil and have more yard drainage issues.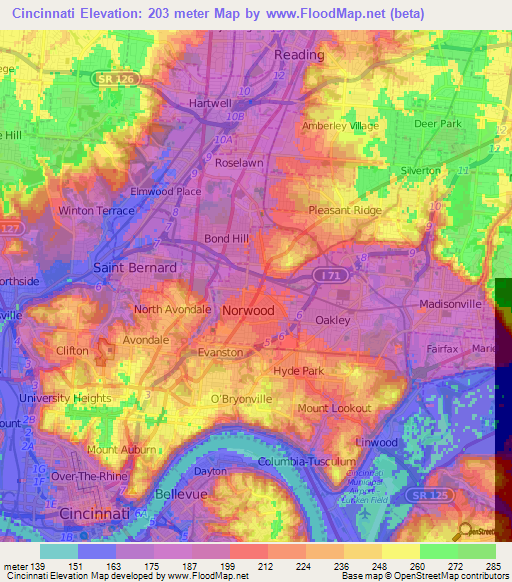 Sump Pump Battery Repair
When fixing an outlet in my co-parenting partner's house in Madisonville while they were away on vacation, I left a circuit breaker off working on an outlet project. Granted I knew it was an upstairs circuit I did not think it would affect the sump pump and it didn't. It affected the Refrigerator! When I came back to finish the project I was informed of my mistake buy rank odor. But I know that if my mistake accidentally turned the sump pump off that the battery would have kicked in to ensure that the Spring rains did not flood the basement while no one was there during the week.
Sump Pump Battery Powered For A Reason
The reason a sump pump battery is installed and connected to sump pumps is that most of the time when you need your sump pump the rain coming down is accompanied by high winds and lightning; both have the capacity to bring down tress and power lines and cause power outages. If your sump pump does not kick on during a storm if the power goes out from down power lines your basement can become flooded.

The sump pump battery will kick on if the power goes out (or if a dumb home carpenter leaves a circuit off all week)!
St. Bernard Flash Floods
I grew up in St. Bernard. We never got dramatic floods that I remember like the flash floods that occurred in St. Bernard in 2016.

Greenlee Garage never recovered from these floods nor did they ever think their basement would flood. When it did it caused tremendous damage to their boilers, their electric box, and other equipment in their basement. No level of basement waterproofing would stop this flash flood nor are these videos meant to imply that such.

The point is that the long rains we are seeing from heat & moisture coming up from the Gulf of Mexico is the new normal. If you have had issues with basement flooding or yard drainage in the past the new normal or extremes in Cincinnati rainfall may mean the problem is not going to simply go away on its own. If your home is in a low lying area in Cincinnati you need to make extra sure that your sump pump works and that it has a working sump pump battery hooked up.

But essentially, we like water flow, and these flooding in St. Bernard videos are amazing.

Updated. In 2020 parts of Norwood flooded dramatically during Spring rains.
St. Bernard flood video Beth Anderson just sent to me... @FOX19 pic.twitter.com/d8xGQseaJz

— Ken Brown (@Fox19KenBrown) August 29, 2016
New Video: St. Bernard, just north of #Cincinnati. Cars floating in yesterday's #flooding. From Felicia Pittman. pic.twitter.com/y84mvomwNx

— Brandon Orr (@BrandonOrrWx) August 29, 2016
Tonight in St Bernard, Mitchell Ave flooding @JohnGumm pic.twitter.com/zmWQvbk3YQ

— Joe Metz (@tscinti) August 29, 2016